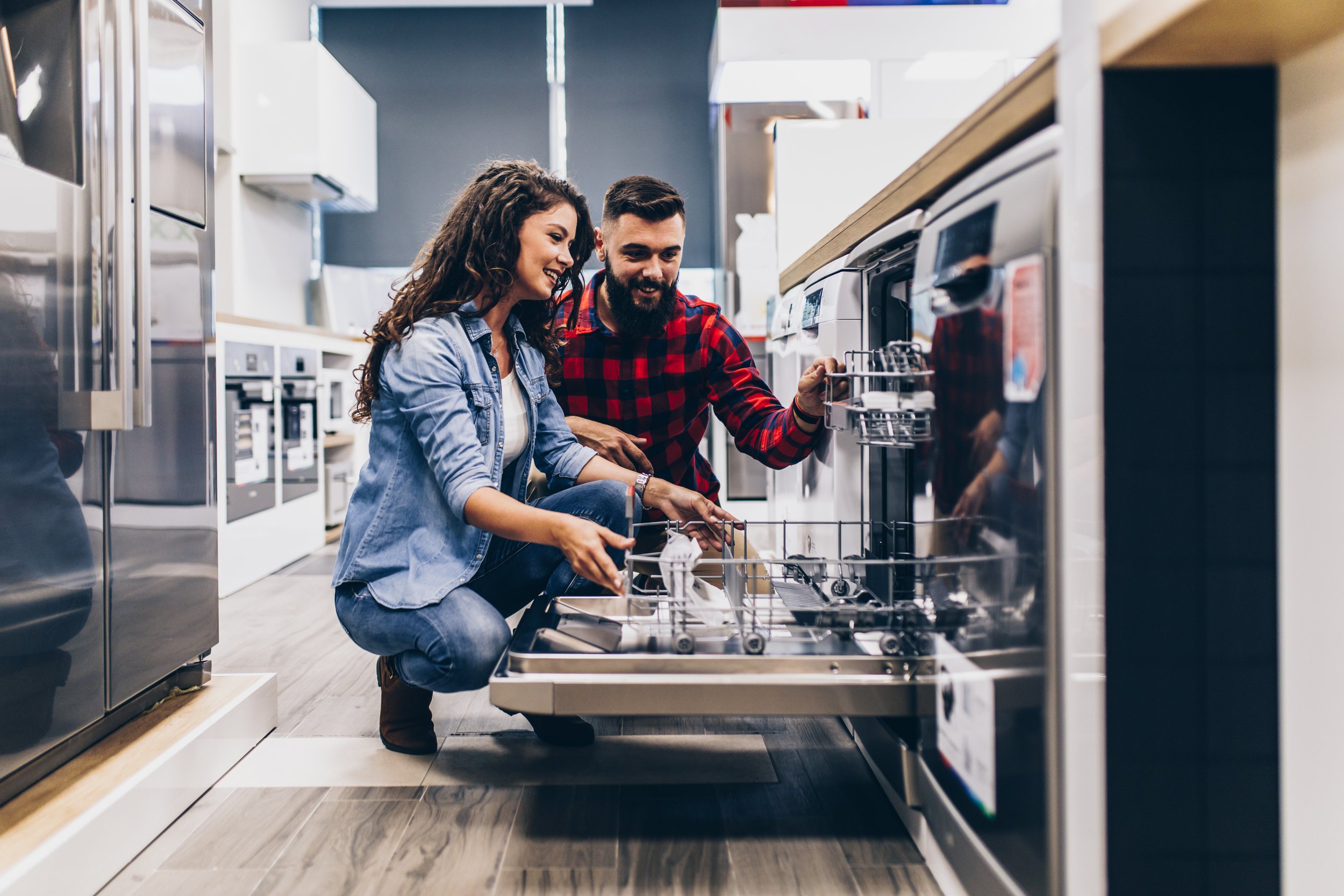 At the M Tehnika store in Supernova Mercator Novo mesto, you will find everything you need to turn your habitat into a cozy home.
Rich choice, cozy home—M Tehnika in Supernova Mercator Novo mesto!
At M Tehnika, you will find everything your need for your home: household appliances, computers, mobile phones, audio and video equipment, maintenance and home & garden equipment. You can browse their selection of renowned brands and products at incredibly low prices.
The sheer variety of household appliances will leave you speechless. You can find everything from washing machines, dryers, refrigerators, dishwashers, microwaves, kitchen appliances, irons, vacuum cleaners, sewing machines, humidifiers or air dryers, air conditioners, blowers, and many more. For you personal care, you can choose from appliances such as shavers, epilators, electric toothbrushes, or hair dryers. The electronics section carries electronic devices, laptops, personal computers, tablets, televisions, hi-fi systems, as well as a wide selection of headphones. Technology aficionados can also select from a huge selection of different brands of mobile phones, smart watches and the latest drones.
Rearrange your home with an extensive array of home and garden equipment at M Tehnika, where you can find everything from kitchen utensils to lawnmowers and countless other gadgets and accessories that will make your home even more cozy and comfortable. The competent sales assistants at M Tehnika are always at your side should you need any advice about the building materials needed to renovate your home.
At M Tehnika in Supernova Mercator Novo mesto, you will find everything you need for your home. Do not miss the great offers at Mercator!
Your best neighbour is located at the Supernova Shopping Center
The Mercator Group is one of the largest corporate groups in Slovenia and consists of associate companies. Based in the Republic of Slovenia, the company named Poslovni sistem Mercator, d.d., controls all companies of the Group. It is present in Slovenia with ten companies, and in the other markets of South-eastern Europe, six associate companies operate within the Mercator Group.
The primary and main activity of the Mercator Group is the retail sale of food and household goods, which is further expanded by offering a variety of complementary services. Their goal is to provide customers with a comprehensive experience that combines a variety of affordable products and renowned brands with a premium offering. With the "Radi imamo domače" (eng.: "We love homegrown") campaign, they encourage the development of local producers and the use of their products.