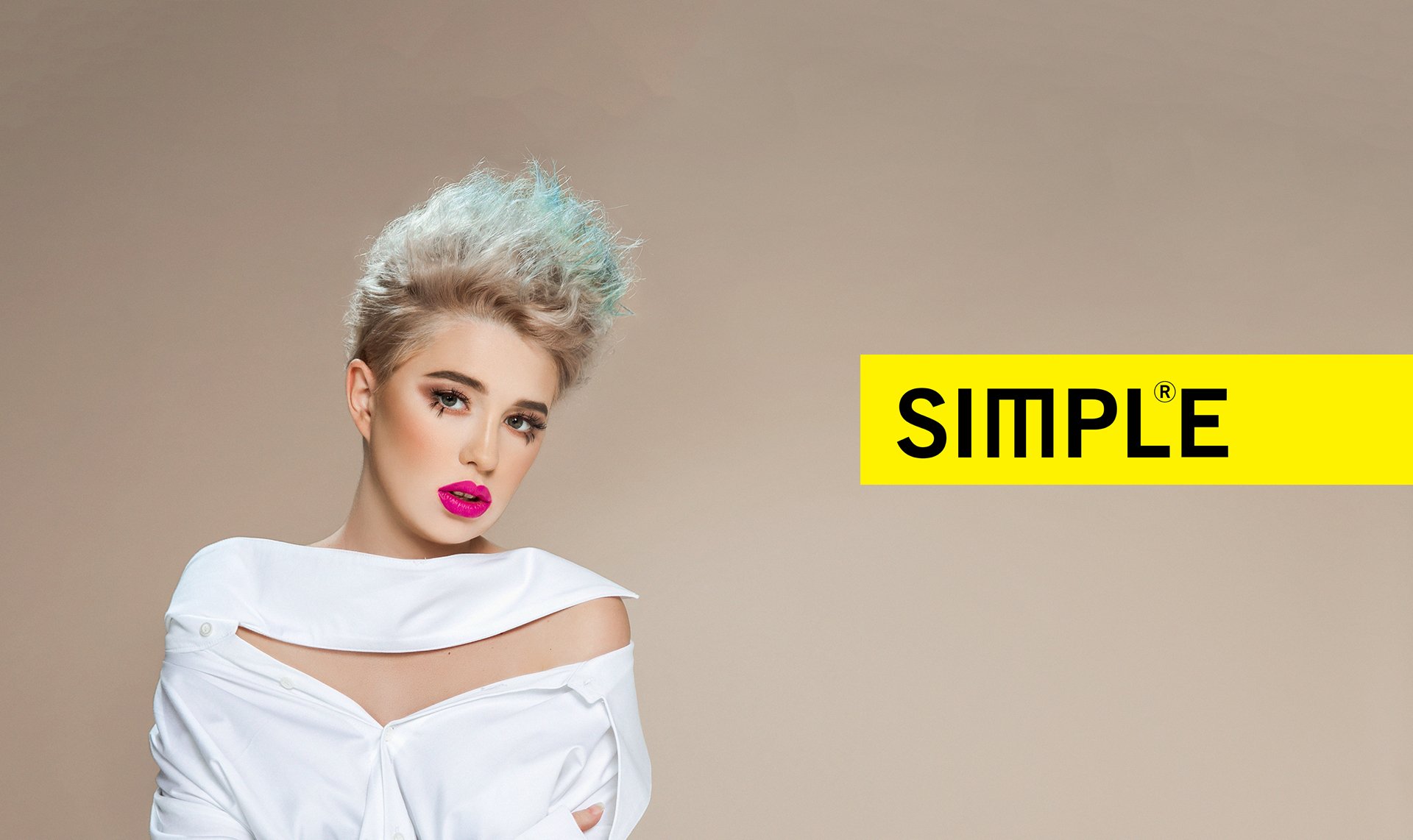 SIMPLE is THE salon for you! Whatever you need, they have it: simply get your ends cut, or completely change your hairstyle any way you want.
Opt for a new hairstyle and turn your life upside down
At the SIMPLE hair salon, there's no need to book in advance. Simply drop in and get your hair done. SIMPLE was designed as a space that is accessible to anyone, anytime. You can visit the salon without booking in advance, and start a new chapter of your life today. Changing your hairstyle has never been so easy.
Choose from numerous fashion hairdressing trends and try something new: curls, straightening, scalp massage, color toppings, beard grooming, shaving, hair and streaks coloring, or just a classic bob hairstyle. The possibilities are endless! Let their experienced hairdressers make sure that you shine with a new hairstyle.
For healthy hair, visit the SIMPLE hair salon at Supernova Mercator Novo mesto
A well-styled hairstyle frames your face as a beautiful painting and serves as your best fashion accessory. But even a well-styled hairstyle won't shine as bright if you don't make sure your hair is healthy. Entrust this task to the trained professional staff at the SIMPLE hair salon in the Supernova Mercator Novo mesto shopping center. They will take care of your hairstyle, your hair and your scalp—healthy hair starts at the roots. Make sure your hair gets the proper care it needs, regardless of color, type or length, and drop by at the SIMPLE hair salon, where they will help you achieve the ideal hairstyle.
Visit the SIMPLE hair salon and receive fast and quality services, tailored and combined in accordance with your wishes and needs.
Always at your best with Frizerski salon SIMPLE
The story of SIMPLE hair salons started in 2001 and has since grown into a well-established chain of hairstylists with over 30 salons in Slovenia and almost as much abroad. SIMPLE salons are located in shopping centres with a purpose – to save their clients time and money. At SIMPLE hair salons there is no waiting line, so everybody can get quick, quality and affordable hair styling services.
And because your hairstyle says a lot about you, SIMPLE is a great ally for your hair needs. Haircuts at SIMPLE hair salon always follow the latest fashion trends and techniques, but still remain easy to maintain at home with no special styling skills. Precise colouring techniques and styling tricks add to your hairstyle the "it" factor, refreshing your look and making you feel good in your own hair.