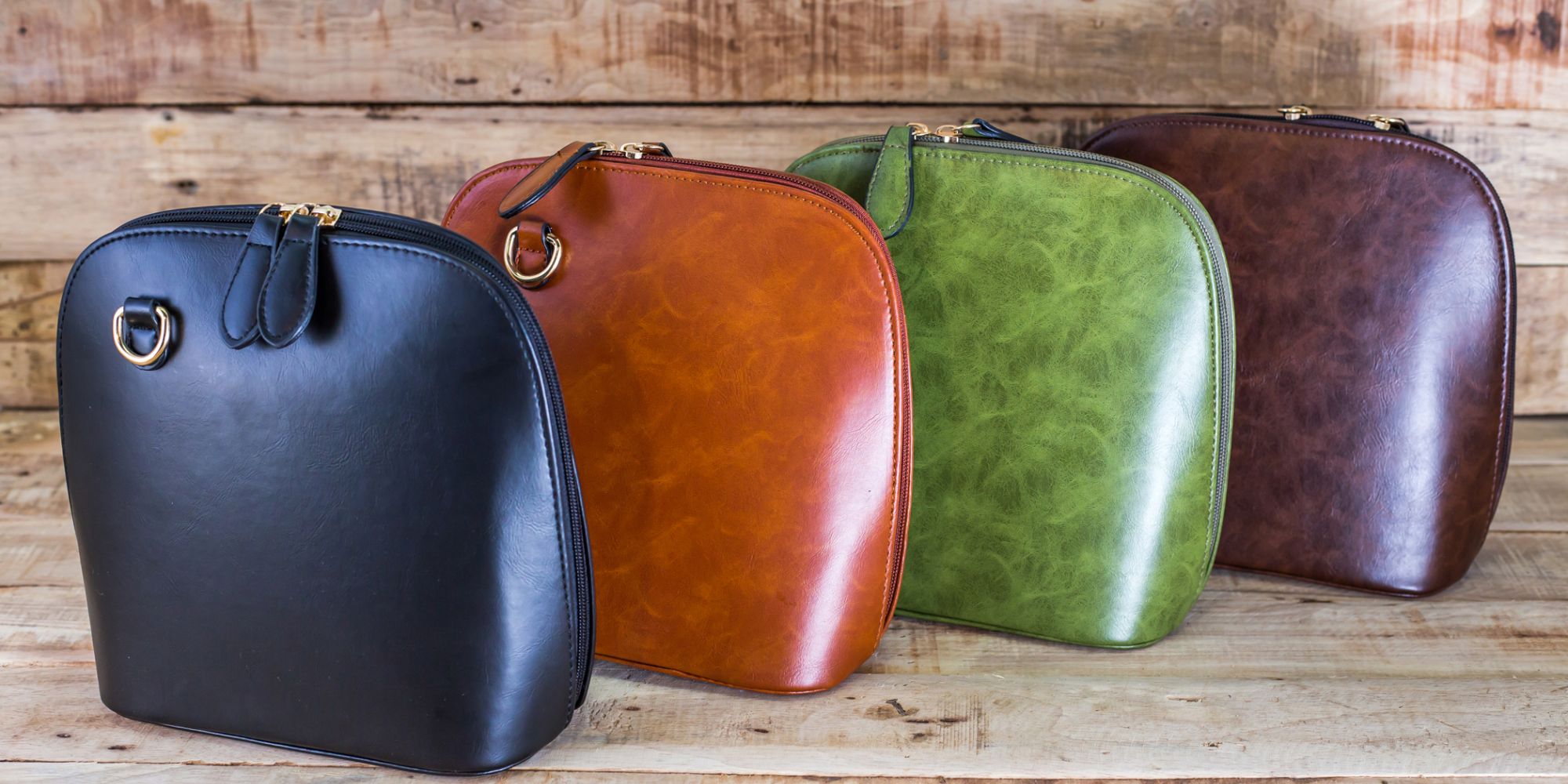 Combine the modern with the practical. Visit Bags&More at Supernova Mercator Novo mesto and find the perfect fashion accessory to round out your style!
Bring fashion trends into your everyday life
If your backpack has sprung a hole or if your wallet is no longer big enough to hold all your receipts and cards, it's time to head to Bags&More! The Bags&More store in Supernova Mercator Novo mesto carries a wide range of purses, bags, cases, wallets, backpacks and all types of bags to hold all your necessities.
Kids will enjoy beautiful school bags with fantastic prints to hold all the textbooks, school lunch, sporting equipment and school stationery supplies. In addition, Bags&More sells wonderful notebooks at affordable prices. Ladies can choose between small handbags for elegant occasions or more roomier handbags for everyday use. And whether you prefer handbags or backpacks, either choice will definitely be enough to hold all your everyday necessities.
Do you like to look impeccable and enjoy when your purse matches the rest of your outfit? Check which brands offer beautiful sets of handbags and wallets, or mix and match different colors, patterns and models to design your own unique combination.
Everything from renowned brands to our own store brand collection of bags and backpacks
Bags&More specializes in the retail of fashionable women's handbags and backpacks, men's bags, travel cases, travel and fashion accessories, and small leather items, such as wallets and belts. The stationery department is richly stocked with school supplies and office supplies, school bags and backpacks, as well as a diverse gift program.
Trendy bags and smaller handbags are also a great choice for the modern man. The Bags&More store carries men's bags at affordable prices. We've all been there: just as the rain starts pouring and you're already dashing for the car, the car keys are nowhere to be found. Waste no more time rummaging through various pockets. Store your wallet, keys and the rest of your belongings in a bag. This way, you have quick and efficient access to all your everyday items, avoiding unpleasant situations and saving time.
At the Bags&More store in Supernova Mercator Novo mesto, you'll find an extensive selection of beautiful, colorful bags in all shapes and sizes, at affordable prices for every budget!
Handbags, stationery and more …
Bags&More and Office&More is a leader in the field of bags, luggage and stationery. The company with the distinctive trademark "&More" is the official reseller for over 30 popular brands, including Roncato, Eastpak, Picard, Valentino, Nici, Fila, Esprit, Desigual, Nike, adidas, Dakine, Reebok, Delsey, Swissbrand, Anekke and s.Oliver. It is present in the Slovenian market since 1991 and has currently more than 65 shops.
The slogan "More for You" underlines the vast selection of products, high quality and best prices. The company success is built on strategic choice of brands and original store brands that reflect the market and fashion trends. Bags&More is a true specialist for men and women fashion and travel bags, handbags, gifts, stationery, school supplies, promotional and business gifts. It has also led some successful collaborations for special school supplies lines with popular Slovene icons, such as Luka Dončić and Lepa Afna.